After our trip to the US this summer, I veered far away from the big cities and crowd and ventured to my favorite place in the world, Dumaguete <3
Two of the highlights were the Baslay Hot Spring and the Whale Sharks in Oslob. 
Baslay Twin Hot Spring

Baslay is a municipality under Negros Occidental, a good hour drive from Dumaguete City. From the municipality's market place we hopped aboard three habal-habal going to the rough road to the hot spring.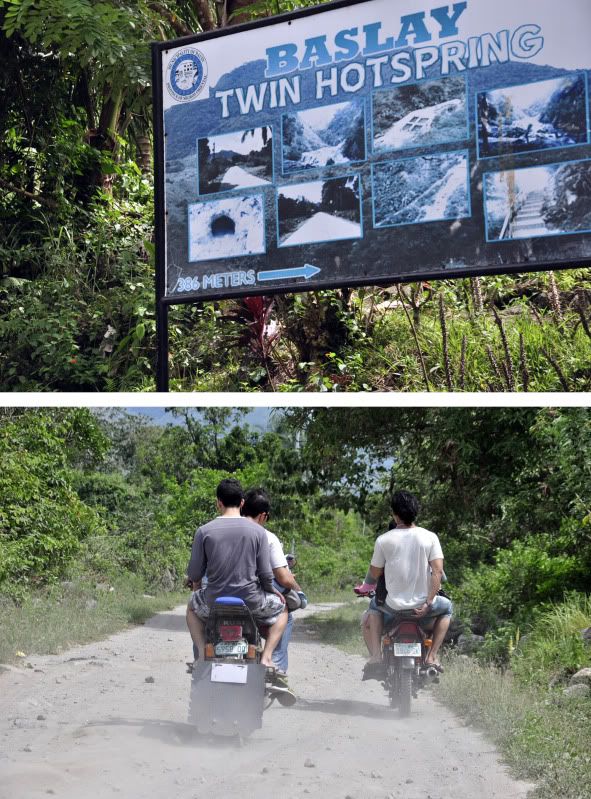 The hot spring was unfortunately half destroyed due to a big flood last year, but good thing the pools were still clean enough to swim in. There were four separate pools each having a different temperature, one of them was too hot to dip to.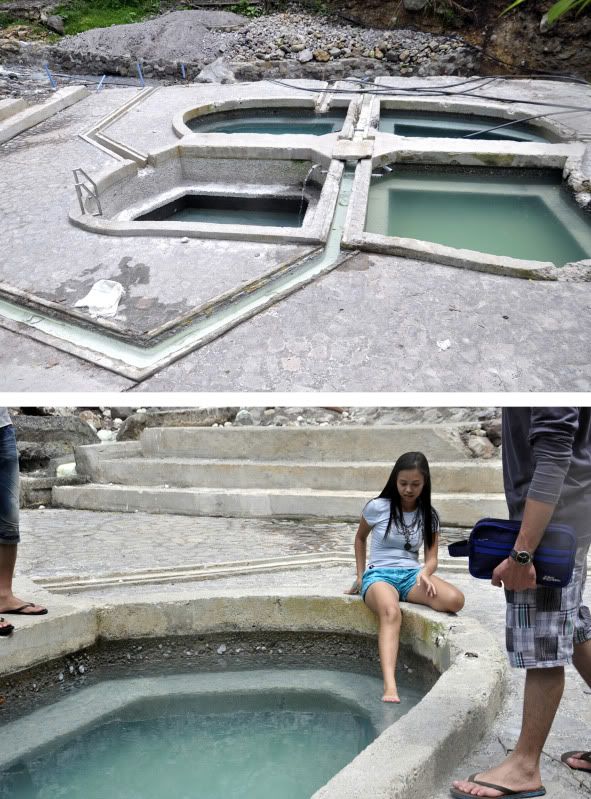 The reason why this hot spring is so famous is not only the view and the location but also because of it's sulfur which is believed to be good for the skin. 
We did not miss out on the fun of playing with the cream like mineral. Sulfur hot baths in other parts of the world is said to be expensive, good thing we had a free therapeutic bath here. 
There was also a small falls where the water was cooler.
It was pretty funny though that while we were walking down the 200 plus steps stairway how ironic it is that we were heading for a HOT spring on an equally HOT and HUMID SUMMER afternoon.
Nonetheless, we had so much fun that we forgot how warm the weather was.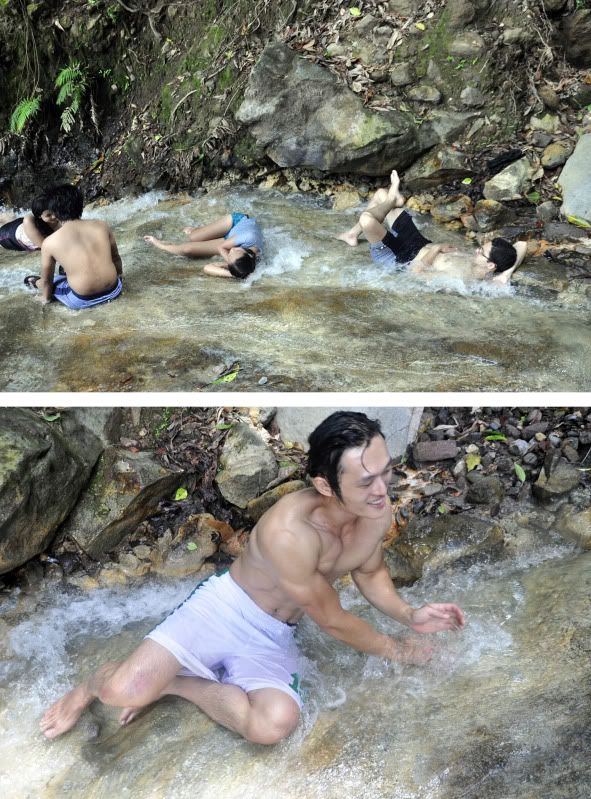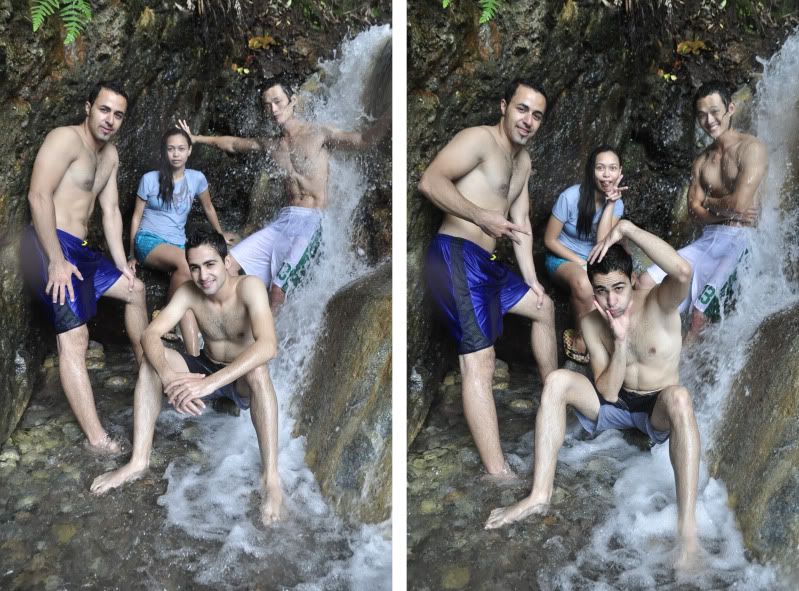 Whale Shark Point in Oslob, Cebu
I have heard and seen photos of Oslob and it's famous Whale Shark Point where tourists can enjoy snorkeling with the gentle giants of the sea. The country's tourism department recently issued an all out protection on these mammals, where locals are assigned to keep watch on the whale sharks at the same time let the people enjoy them in their natural habitat. 
From Dumaguete, we rode one of the ferries crossing to one of the provinces in Cebu, a good 20-minute ferry ride then an hour bus ride.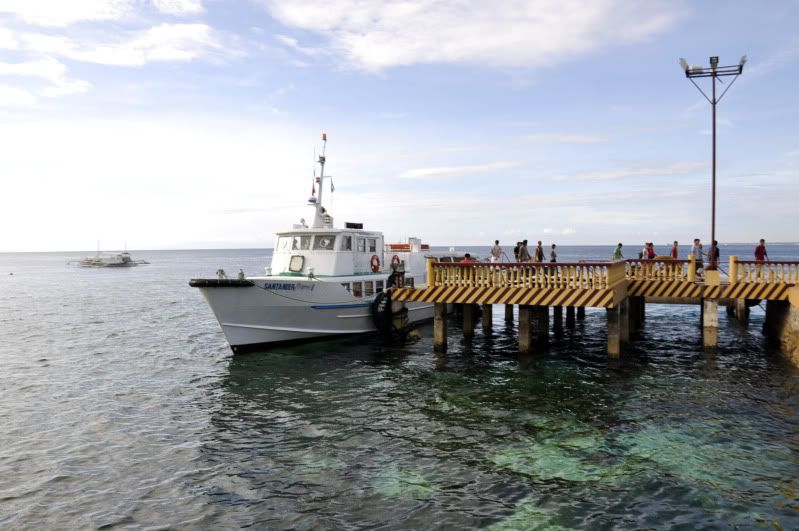 We just told the bus driver to drop us off the Whale Shark Point when in Oslob, it's pretty popular so you won't get lost.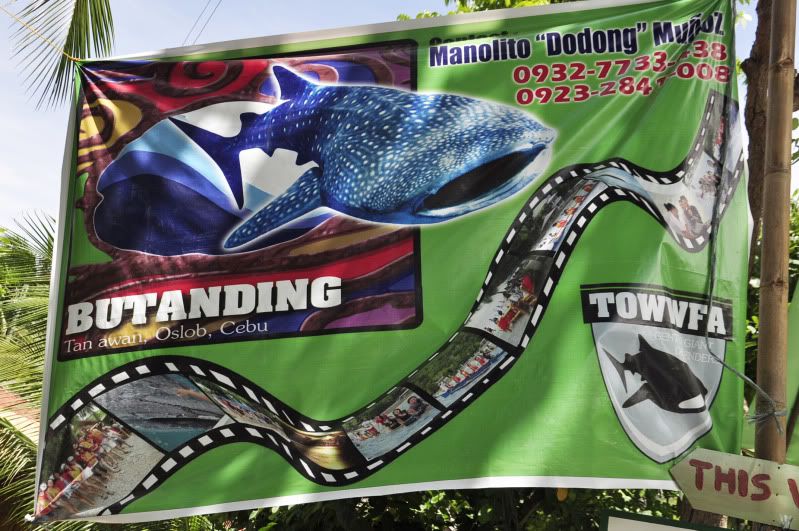 Good thing we went on a weekday, the guide said there weren't much tourist in the site. 
There were about 3 groups of guide companies which was identifying by color, some will greet you as soon as you get off the bus, they're very accommodating, we just followed them to the site. 
There's a quick orientation before you can swim with the giants, a guide talks about how one should not touch the sharks and that there should be a good 6 meter from the sharks, etc etc. Sorry, I wasn't quite listening as I was too excited to get on the bangka and swim with the whale sharks already!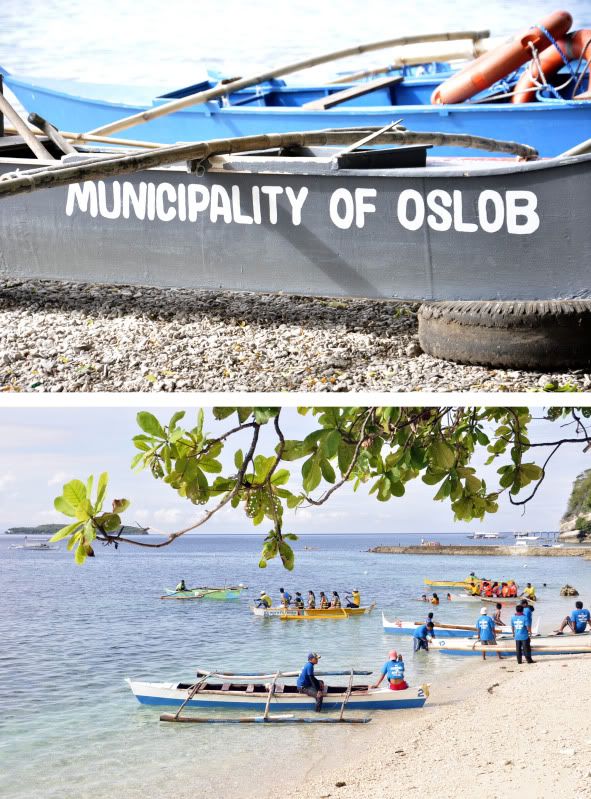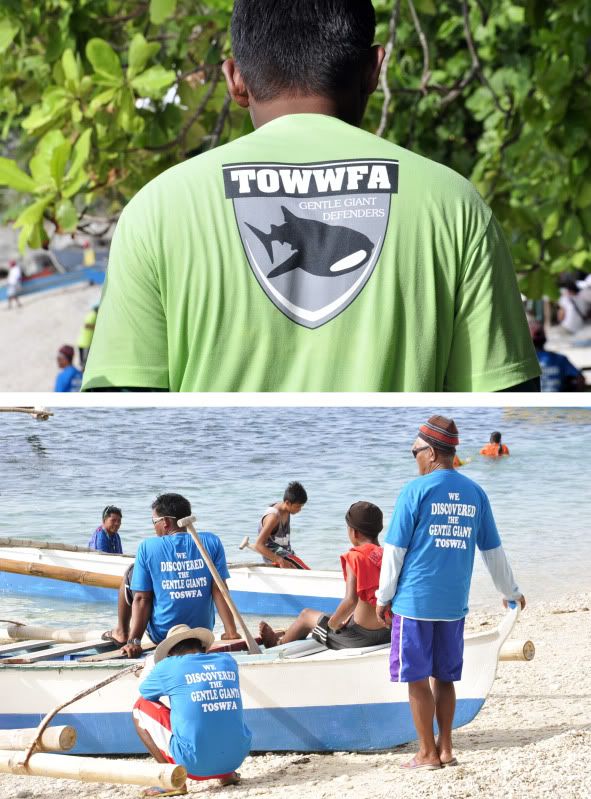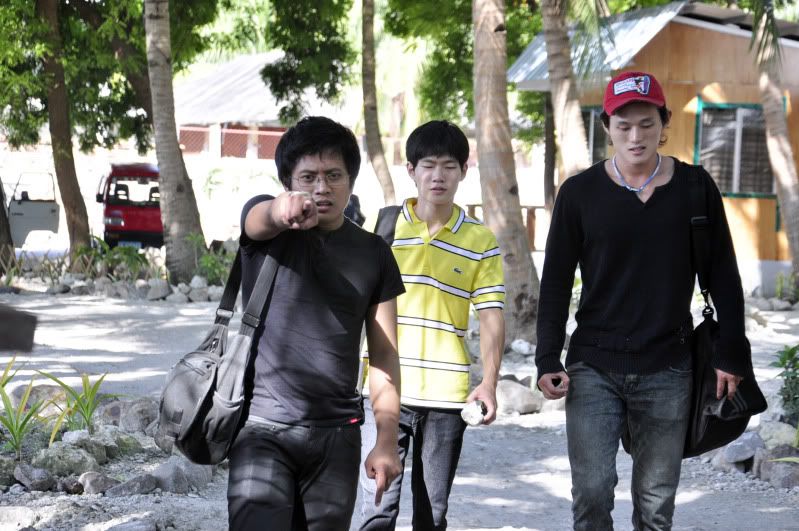 Don't forget your souvenirs! Shirts and mini Whale Sharks for sale everywhere.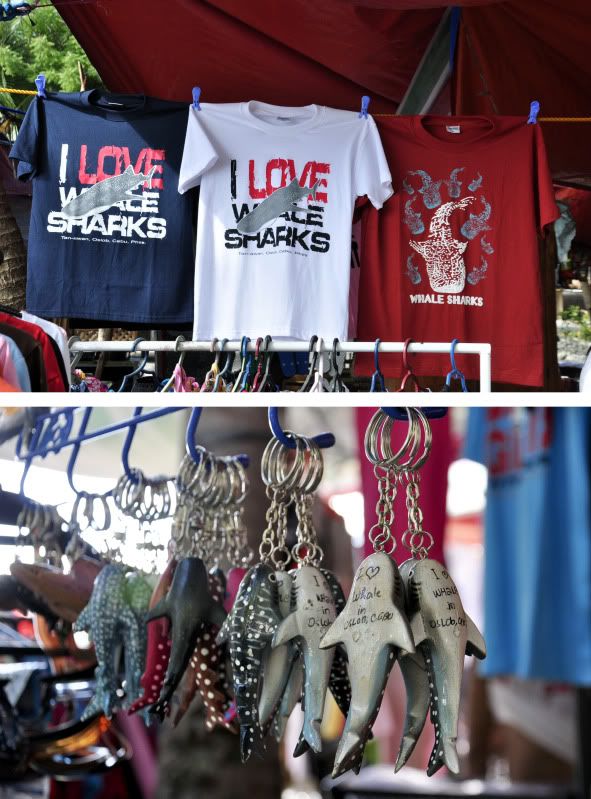 Here we are prepped and ready to snorkel!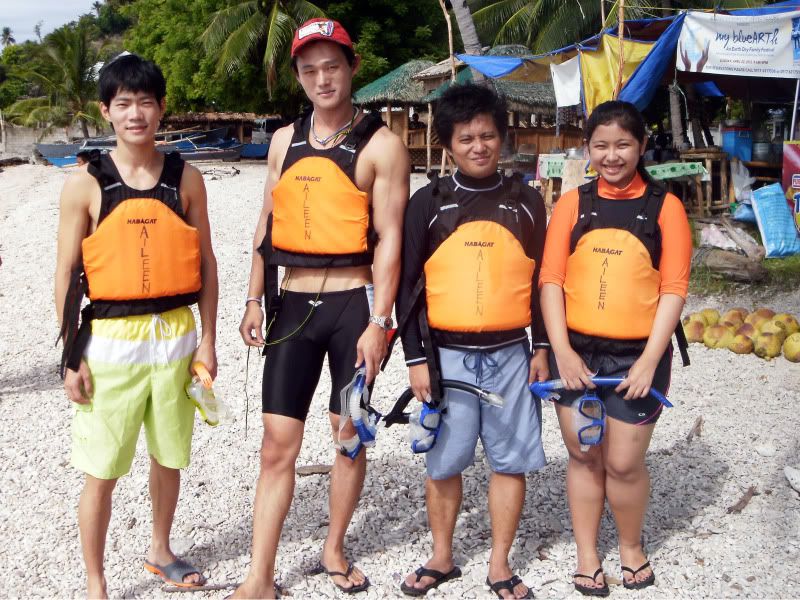 We rented an underwater cam for the photos ahead. So much worth it.
It was hard taking photos while keeping afloat and keeping an eye out for the large group of small boats and people though but you forget about that because of the marvelous site you are going to see. 
The Whale Sharks are about 12-15 feet long, they're adolescent sharks compared to the 30-feet full grown adults. The guides have grew up with some of the sharks, they even said they use to rode them before it was illegal to do so now.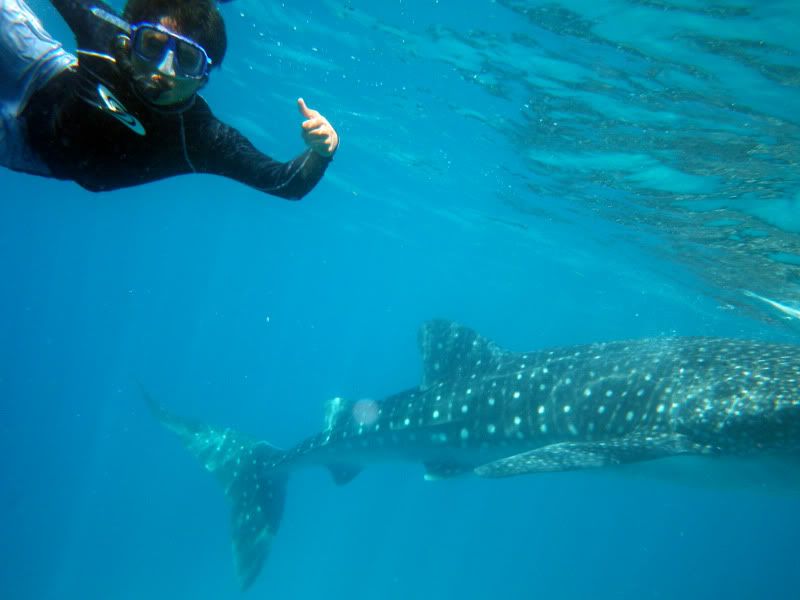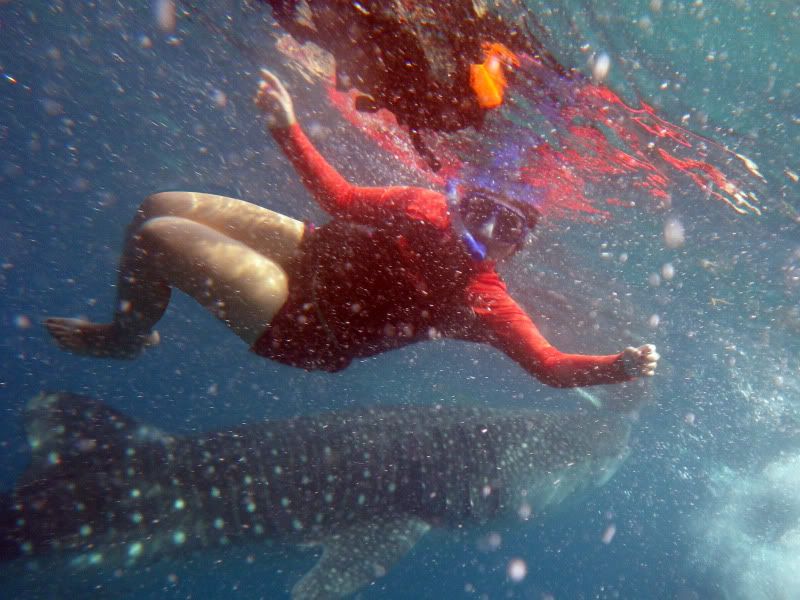 Swimming with these amazing creatures was one of the best things I have ever did. It humbles you how vast and beautiful the sea is; how little we think we know and how small we really are. 
I hope your summer was as awesome as mine! <3